After waking up with a case of heartburn that would probably kill Tommy Lasorda, we packed up and headed on out on a long, scenic drive to Arcata, California. Steve took the wheel in one hand and lit up a cigarette in the other, a modern day lone ranger.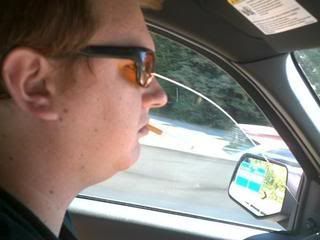 I sat shotgun, his very own Tonto. Most of the drive looked like this.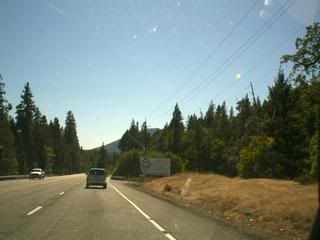 Until Steve downed his 8th beer. And then it looked more like this.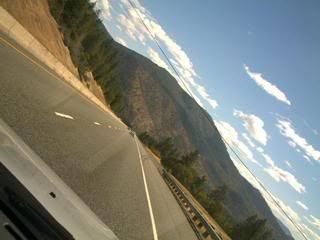 Eventually we hit the Redwoods (not literally, thankfully) and pulled over to fondle some nature. Birthday boy Mike Biskup was especially aroused, and started giving the business to one of the poor trees.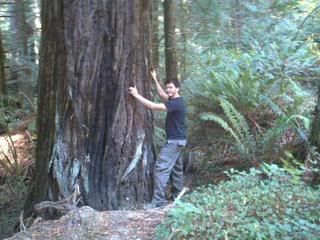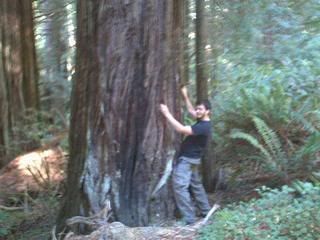 As an avid outdoorsman and friend of all living things, I couldn't help but take offense to Mike's unbridled savagery, even if it was birthday.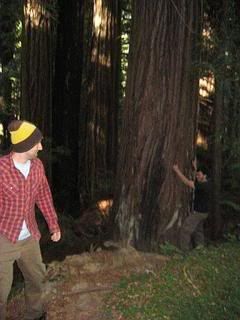 I needed to teach Mike a lesson, and what better way than giving him a taste of his own medicine?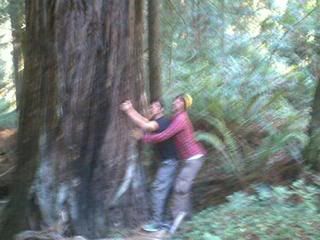 Mike cried a little, but I think he liked it. Afterwards, we cuddled, and I think he gained a newfound respect for nature, as you can see from the look on his face.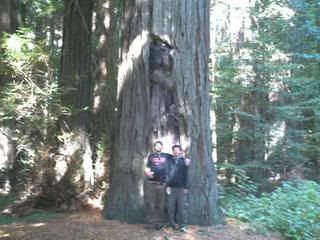 After this brief lesson in nature and sodomy, we got back in the car and headed for the California coast. I was soon informed via text message that the Giants, at one point down 17-3 to the Washington Redskins, had come back to win the game with a goal line stand. And then we saw this...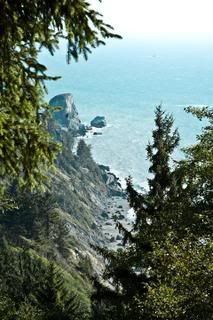 and this...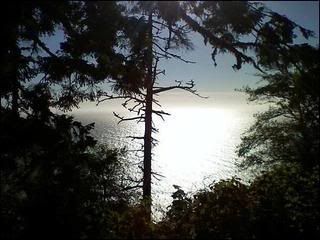 ...and for a good twenty minutes or so, I believed that God didn't hate me. We parked the car at a tiny beach along the way, so Mike could have lunch, and everyone else could take photos of each other's penises. It was a good time.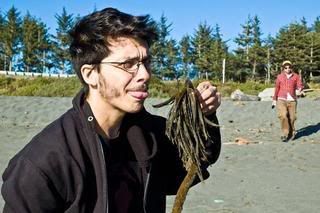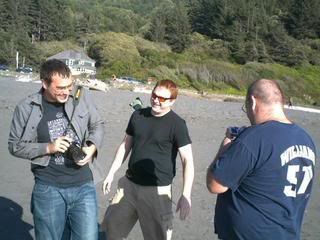 "What do you say, Vino?" Boris inquired.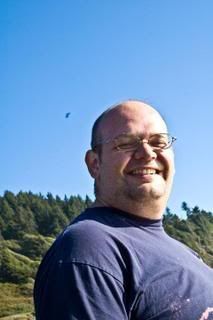 "I say I think I smell weed," I said, "Let's follow this scent, and see where it leads."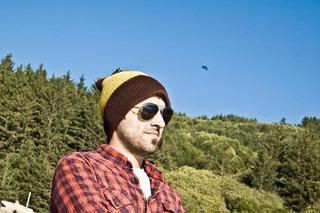 And so we did. Not surprisingly, it led us directly to Muddy's Hot Cup, the quaint little venue in Humboldt County at which we were playing at that evening. We met Kate, the manager of the place, who was awesome. Here she is wearing our limited edition "Jay Biskup Thinks You're An Asshole" t-shirt, with John and Mike outside the bar.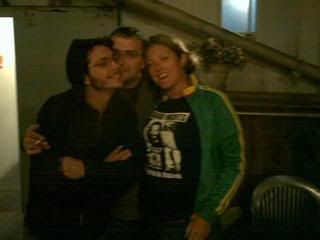 Kate was not the only awesome Arcata-ian. A magician named Shantaram, who owned the liquor store across the street, impressed us all by making a free bottle of Ketel One appear. We gratefully thanked him, and performed a little magic trick ourselves by making the vodka disappear. Shortly thereafter, I wound up with a bra on my head.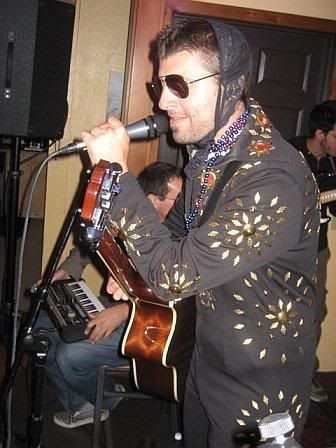 One guy, the only Arcata-ian who was not awesome, demanded that I give him the bra, claiming it was his ex-girlfriend's. I respectfully declined to comply with his wishes, as this was the first under-garment I have ever received while performing, and it smelled pretty. We played for quite a while and it was a fun mess of a time. I don't know happened. Band members were coming and going from the stage every few minutes, audience members were playing with the band, and at one point I think I was talking in between songs for about twenty minutes straight (about what, I do not recall). Suffice it to say I think we all had a pretty strong contact high, some of us from just breathing in the Arcata air, some of us from putting our lips on joints and breathing in the sweet marijuana smoke. We made some great new friends, like these people....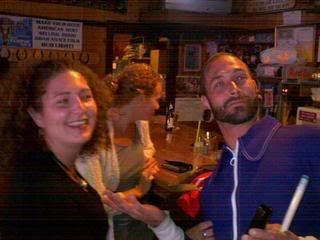 ...and these people, who were actually lifeguards. Respect.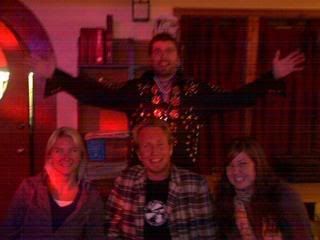 Good times were had by all. It certainly wasn't our most well-attended show, and definitely not our best performance, but undoubtedly the most fun show of the trip. Many thanks to Kate and all the fine people of Arcata, except that one guy who was a douche.