Yes, the tour may have come to an end as far as rocking was concerned, but the party was still going strong. We Team A-holes had to return our Mercury Mariner (www.mercurymariner.com) to the airport at noon, but our flight wasn't until 9:15 PM. Team D-bag were all on earlier flights so we said farewell to them and headed straight for the bar.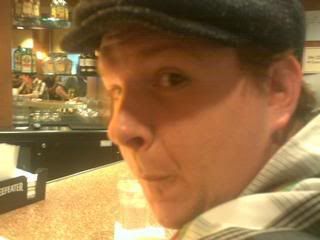 That face pretty much says it all. It's hard to tell if Steve looks afraid of what is to come, if he's annoyed about what is to come, or if he's warning me to not do what is to come. Steve should have known better. After a couple hours, it was highway to the danger zone. I made some friends while watching football, one of whom, Herbert G. Farber, was a lawyer and offered to help me out if I ever got arrested in Seattle. If he had stuck around a little longer, and had I drank any more, his services might have been required in Las Vegas. Steve shot this video on his phone, while I was on a break from the bar.
Soon the Giants/Eagles game came on, and by that point I was sucking down scotch like the apocalypse was nigh. The Giants were dominating and I was pretty fired up, prompting three female Eagles fans to tell me to shut up. That didn't help the situation, and for the rest of the game I was screaming in their faces, as we sacked Donovan McNabb 13 times. I tried to get everyone to give Strahan a standing ovation when he broke L.T.'s sack record, but nobody seemed to care that much. I started smoking cigarettes in the bathroom after Super Dave (our bartender) told me it was cool. I'm pretty sure it wasn't cool. The next thing I know, I'm puking on the airplane at 6 in the morning as we're landing in New York. I can't quite recall boarding the flight in Vegas, or transferring flights in Denver, or many other things. Apparently I was slapping Steve around in the airport bar, and he didn't like that too much. But Team A stuck together and remained triumphant through it all.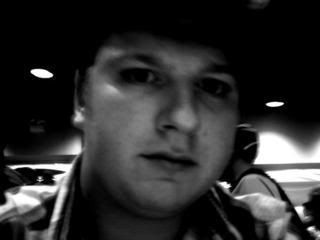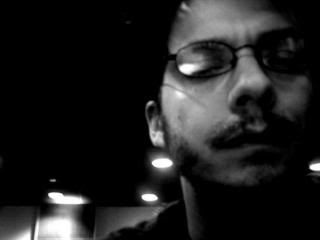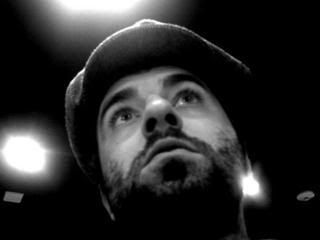 That was that. Somehow we managed to go on tour for 10 days, and nobody got arrested or killed or laid, which was pretty shocking. Okay, it wasn't all that shocking that nobody got laid.
Next tour destination: Europe. Stay tuned.