Swimmers!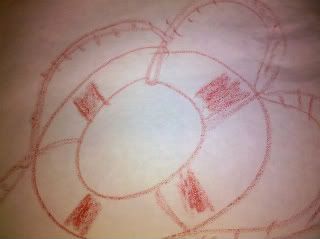 July is my birth month and that means two things: party all the time, and I'll cry if I want to. I'm hoping for more party, less crying and to ensure that, we're taking some time out of our busy
Lifeboat For Fatty
recording schedule, and playing a few awesome gigs. They are:
Sunday, July 4th
-- Independence Day party at La Casa de Mullet
(if you want to come, get in touch and we'll send you an application)
Tuesday, July 13th
@ 8:30 PM @ WONDERBAR in Asbury Park (right across from the boardwalk)
A mere $2 cover! With Birthwater and Rapid Cities.
WEDNESDAY, JULY 14TH
@ 8:30 PM @ Bar 9
My actual birthday. Bastille Day! Salsa cook-off! Mad Larry! Free!
THURSDAY, JULY 22nd
@ 8 PM @ Dublin House Red Bank
WEDNESDAY, JULY 28th
@ 8 PM @ Bar 9
Fundraiser for Liam Hayden! With Wormburner! Come on out for a great cause!
Friday, JULY 30th
@ 9 PM @ The Brighton Bar
We'll be doing an intimate, mellow set of rare jams. Then HRNY WRMS will pound you into submission.
These may be your only opportunities to see us for the summer! Come August I'm going into hiding to complete the aforementioned epic adventure
LFF
and we'll hopefully return in September for a CD Release extravaganza somewhere sweet. I'll keep ya posted. Hope to see ya soon, safe swimming!
Vincent & Lifeguard Nights