Swimmers!
Heyo, how goes it? We Lifeguards just got back from a week-long retreat at an oceanfront home on Long Beach Island. The weather was beautiful every day. We swam in the ocean. We napped on the beach. We rode bikes into town. We played games with balls. We built sandcastles. We scored cheap crap at garage sales. We played mini-golf. We saw old friends. We bbq'd. We drank. We smoked. We laughed. We danced. We got naked. We recorded a bunch of new tunes. We had a great time. Pretty much the best week ever. While we're all sad it's over, we really couldn't have possibly had a better time. As soon as we get settled back into work/crap/reality we'll be posting some fun pics/videos from the week, so check back soon. Or right now. Whenever's cool.
Good morning:
Boro surveying the scene: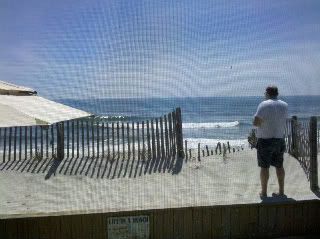 Timmay emerged from the sea on Sunday afternoon: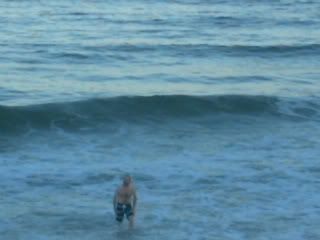 He dried off and then we did some hard rocking on the deck!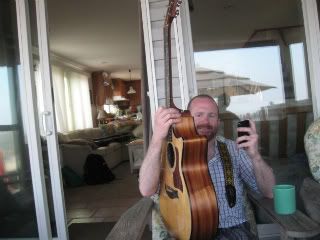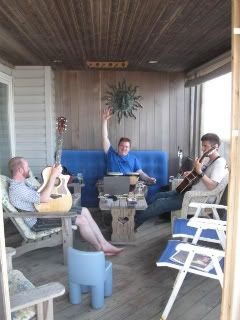 LISTEN!
zSHARE - I Don_t Know.mp3
Love was in the air! Quite literally, as this heart-shaped (un-doctored, fo'real) photo of the red red Moon from Sunday night proves:
Fireworks went off (literally, yet again) Thursday night as Lead Guardette/Hello, Boat vocalist extraordinaire Kato Cunningham proposed to President of Lifeguard Operations (Bass Division) Boro Veysman on the beach. He said yes. Hooray! Congrats to the happy couple!
We shot em from every which angle!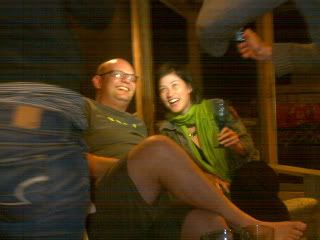 Hi-five!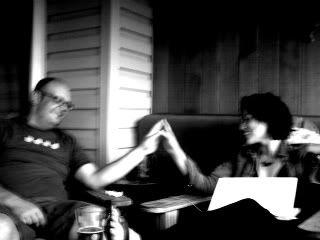 Then we celebrated. Hard.
We turned into animals.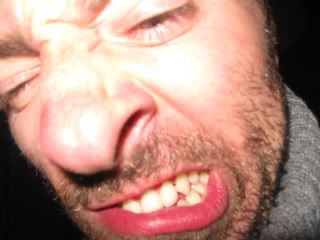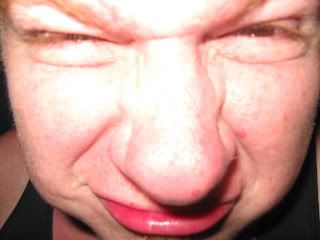 Then we had pie.
The next day, Pete saved us all from a shark! (Plus he made the best goddamn food and drinks all week. Pete = VACATION MVP!)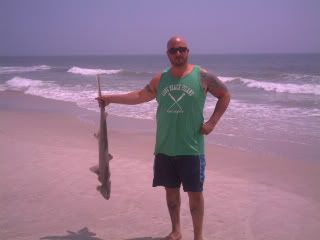 Intermission: "The Ocean"
Then Steve and Pete built a sandcastle: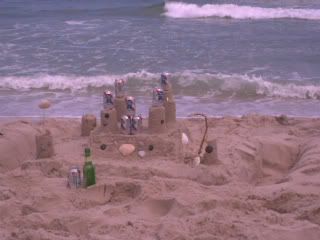 That one sucked. Then they built another:
It was better.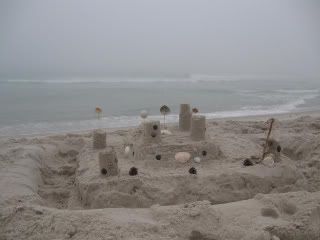 AND NOW STEVE TAKES YOU ON A TOUR OF THE HOUSE:
Then Steve got engaged to beer. Congrats to the happy couple!
Buddies showed up and took pics of other buddies!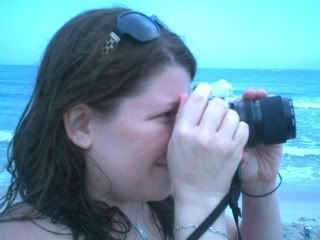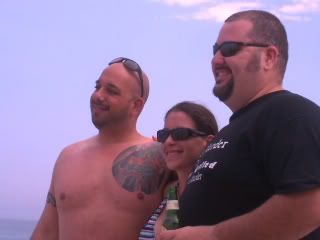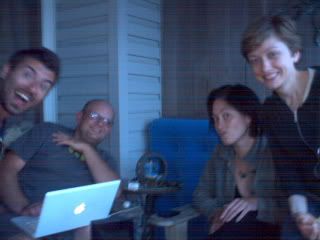 On the 8th day, God said, "LET THERE BE MANGAN!"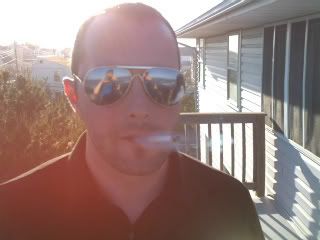 Intermission: "The Heart of Saturday Night" by Tom Al Waits
And there were rainbows! Magic all up in this bitch!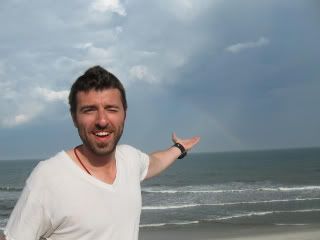 Steve shows me his canvas for the "Lifeboat for Fatty" album cover. I give him the thumbs up.
Steve always meditates before the letter "R" :
Steve gets back to work: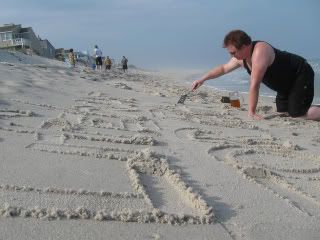 I ride Steve hard, to get the best out of him:
Finally, the masterpiece is complete: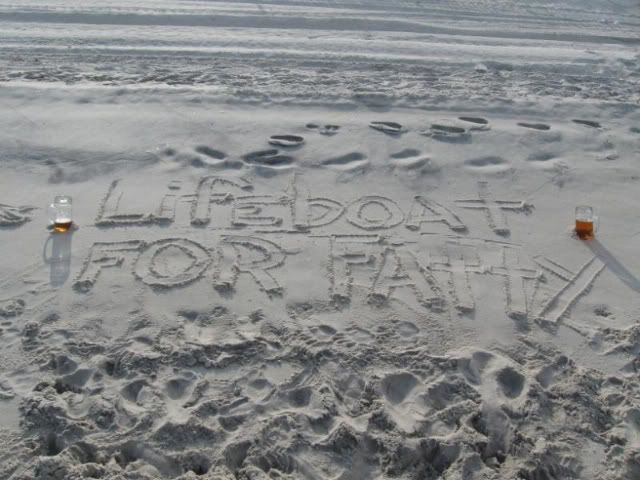 Oh yeah, we also got some recording done.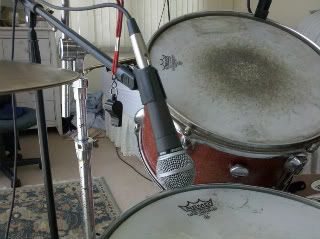 HARD ROCK.
Break time.
Back to recording.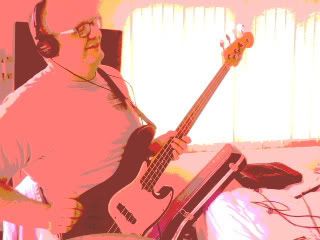 Break time.
Back to recording.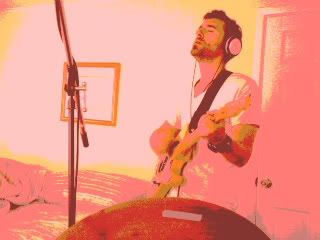 Break time.
We were having a great time! As you can probably tell from my drunken camera work.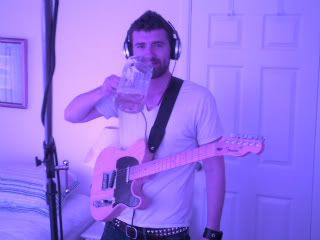 Yep, there is a shit-ton of new music in the works! Even more of a shit-ton than usual. Boro and I went into Retromedia Studios in Red Bank last week with drumming ma-cheen Steve Hono and recorded bass/drums on five tracks for the upcoming "Lifeboat for Fatty" album, plus a couple old Lifeguard Nights rockers that never got the studio treatment but are going to melt your ears off. Then, at the LBI house we recorded bass/drums for the rest of the "Lifeboat" tunes with drumming ma-cheen Steve Dans, as well as a bunch of tunes for an upcoming SJSLCB (possibly) album. Steve also laid down some drum beats that I'm gonna have fun with, and Lifeguard Timmay laid down a song I'm pumped to have fun with as well. So keep your ears peeled for some new tunes soon, I'll try to post em as soon as they're done!
Bye bye beautiful beach house! (Note Steve's ruggedly sexual 80's movie poster pose)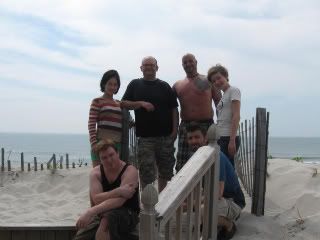 As for going back to work/reality: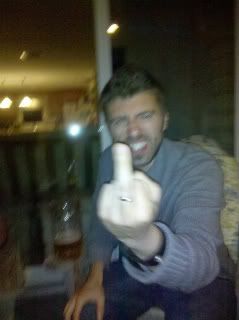 And goodnight: