Swimmers!
Ho-ho-holy crap, it's that time of year again! The annual Lifeguard Nights/Wormburner/Knockout Drops/Yule Dogs Christmas Extravaganza is taking place on Saturday, December 12th at the Mercury Lounge! We're pumped!
This WILL SELL OUT so get your tickets NOW!
http://www.ticketmaster.com/event/0000435BB0E38F76?artistid=1379813&majorcatid=10001&minorcatid=52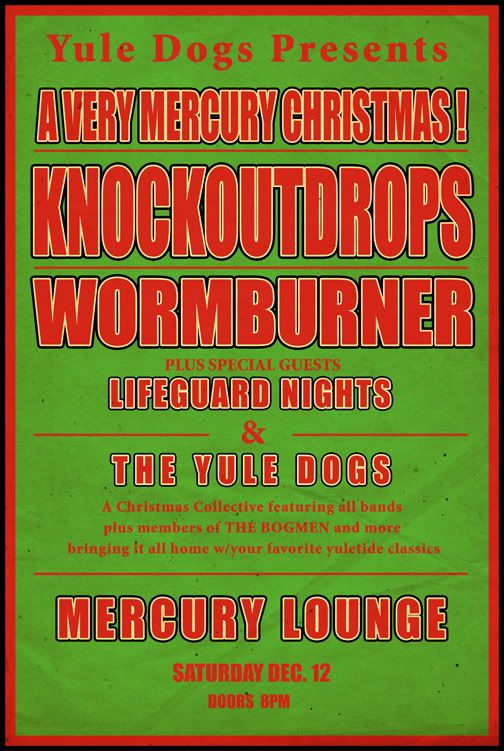 We've got a number of surprises in store for you all, including special guests, new songs (including an all-new x-mas jam), old hits, free giveaways, and much much more!
And that's just us! Throw in Wormburner, Knockout Drops, and a special set of classic Christmas tunes by the Yule Dogs (members of all bands plus ex-Bogmen) and you've got a pretty incredible show. All for only 10 BUCKS!
Trust me when I say that this is going to be a special night. It always is. All of the bands, our fans and our friends, are an amazing group of people with an incredibly positive spirit that will permeate the room and leave you smiling for days. I hope to see you smiling there,
Vincent & Lifeguard Nights