Swimmers!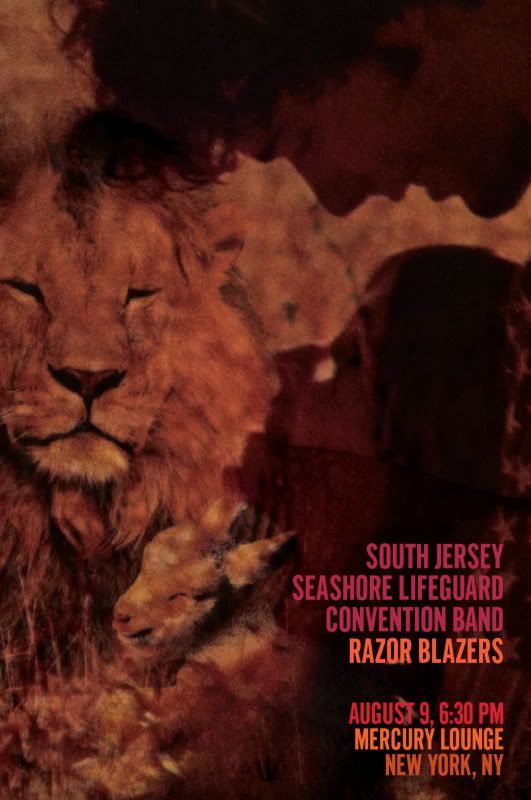 That's right, we're back for one more SJSLCB reunion show, this time at the legendary Mercury Lounge with our pals Razor Blazers! Old hits! Special guests! Tiny pants! It's early too so you can head on over right after work and be home in time for Louie. You better be there or we're letting you drown next time.
Safe swimming though,
The SJSLCB
PS oh yeah, tell em LIFEGUARD NIGHTS sent you cause that's the name they're advertising it under.