Swimmers!
We here in Lifeguard Nights are taking part in a very special rock and roll fund-raising event next Friday, April 30th at Bar 9, in support of our good friend Courtney Talbot, who is currently battling (and kicking the ass of) cancer. The party starts early (around 7 or so) and is going to go all night, featuring performances by Lonesome Tears, The Band Formerly Known As Death Mask, Lifeguard Nights, members of Mad Larry, and more!
There's going to be a $10 cover and we'll be raffling off some great prizes, and all the proceeds are going to help Courtney cover her medical expenses. So come on out and get rocked at a great bar for a great cause!
Please visit www.thealmightytalbot.com for more info on how you can help.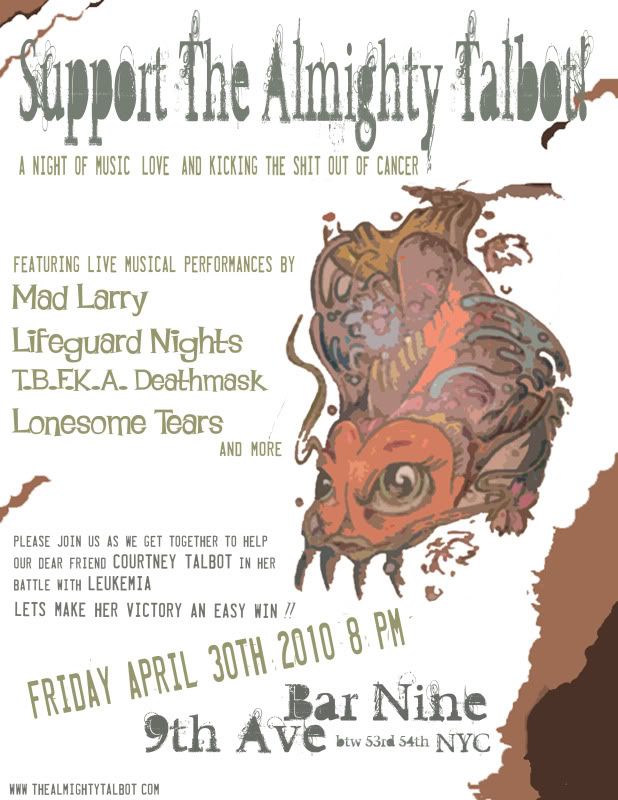 Hope to see you there,
Vincent & Lifeguard Nights