Swimmers!
Jingle bells. Jingle bells. Jingle all the way to:
http://www.ticketmaster.com/event/0000455202DDA1A1?artistid=1514826&majorcatid=10001&minorcatid=60
and get your tickets NOW for the
4th Annual Yule Dogs Spectactular at the Mercury Lounge, Friday December 10th!
We'll be kicking things off promptly at 8 PM and will be followed by Wormburner and Knockout Drops, and as always the evening will conclude with the Yule Dogs (members of all bands plus some Bogmen/Mad Larry/et al) singing all your favorite Christmas hits.
In addition to all the usual excitement, this will be our "Lifeboat For Fatty" Release Party as well, and we'll be performing the album in it's entirety for what will be the first, and most likely last, time! I've assembled a crack team of crackheads to pull it off, and it's going to be freaking awesome.
LAST YEAR SOLD OUT WELL IN ADVANCE, SO GET YOUR TICKETS NOW!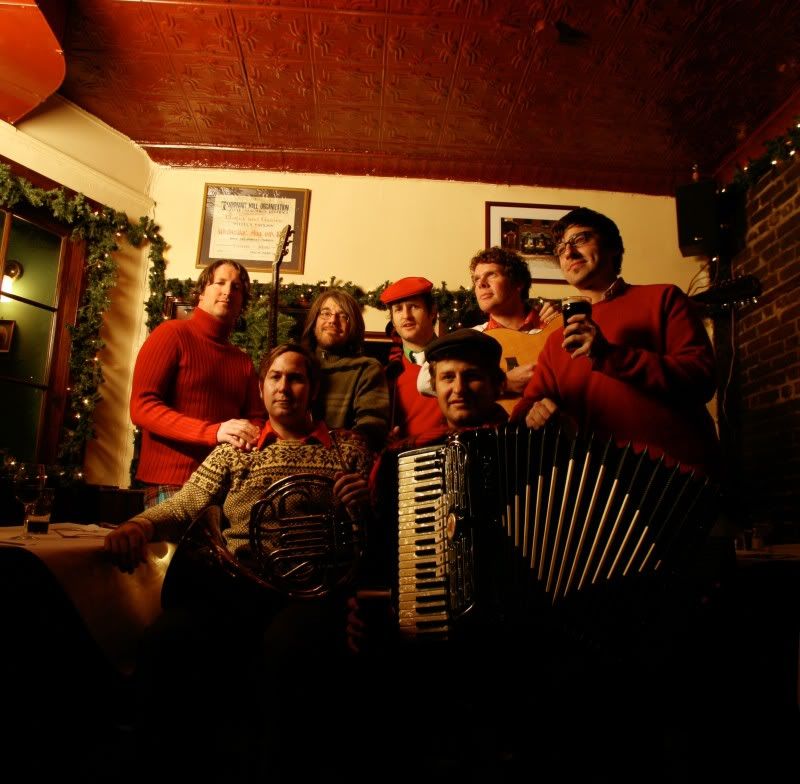 Hope to see you there! Safe swimming,
Vincent